Welcome to Poor Key's BBQ, LLC
Residents of Munfordville, Kentucky, always know when and where to find me.
For those unsure, please
contact
me to
inquire current location and schedule.
© 2011-2017 Poor Keys BBQ, LLC. All Rights Reserved. Webmaster: Soul Gaze Photography, LLC.
Powered by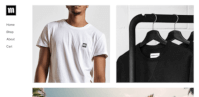 Create your own unique website with customizable templates.